COVID-19 & Cascade Autocenter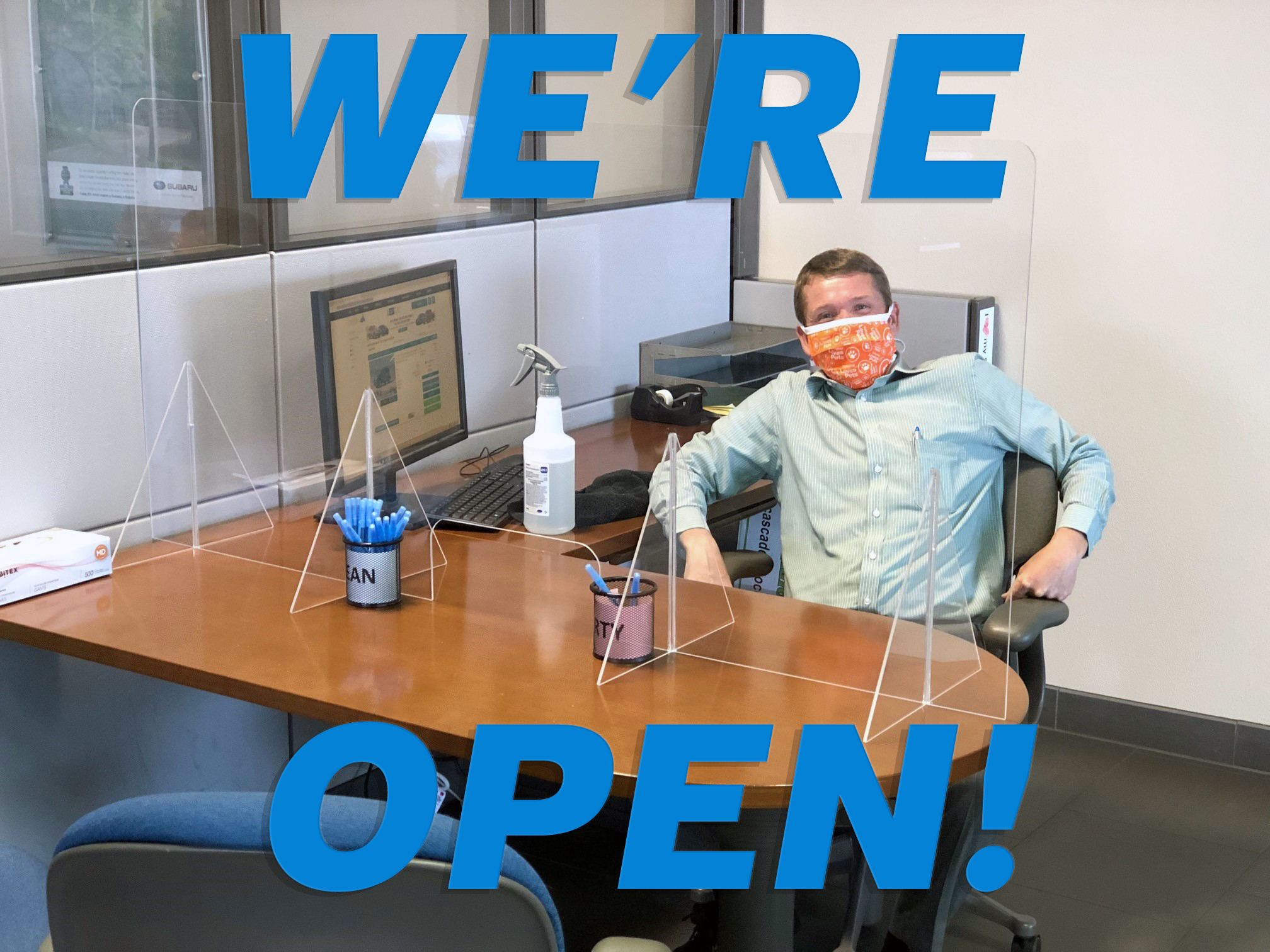 UPDATE 5/6/20
We are fully open in sales, service, parts and bodyshop! Give us a call or come down to see us to test drive that car you've been looking at today!
What You Can Expect at Cascade Autocenter
First of all, we very much appreciate the opportunity to be your Dealership and/or Service Center of choice for the last 40+ years. The safety & well-being of our customers and employees are our top priority and in response to growing concerns around the spread of the novel coronavirus (COVID-19), we have taken several steps to help protect our team & our guests alike.
SANITIZATION: We have assigned Public Safety Officers in every department and they are routinely wiping down and disinfecting high touch and high traffic areas of our dealership to ensure that our facilities are as clean and sanitary as humanly possible. Additionally, our Janitorial staff is deep cleaning the entire dealership daily to fully disinfect our store.
GREETINGS: While our guests typically expect to be greeted with a warm handshake & a smile, we've advised our team to suspend any physical contact with guests, including a handshake.
GUEST VEHICLES: Every guest's vehicle will be wiped down with disinfectant products after each customer or employee interaction.
LOANER VEHICLES: These vehicles will be properly cleaned & sanitized between uses.
EMPLOYEE HEALTH: Our team members will not be allowed to return to work if they've had exposure to a COVID-19 patient until they have self-quarantined & been certified that they can return to work by a medical professional. If they have traveled to a high impact area, they will be required to self-quarantine before returning to work. If any of our employees display symptoms of a COVID-19 infection we will be sending them home for a quarantine period and advising them to be seen by their doctor. We are suspending large group meetings & encouraging our team to stay within their direct work areas in addition to exercising social distancing.
Thank you for being such a wonderful and supportive community over our last 40+ years in business, we couldn't have done it without you all.
We are closely monitoring this situation; we will update you with any changes in this policy.